INTV Web Player - Prototype Video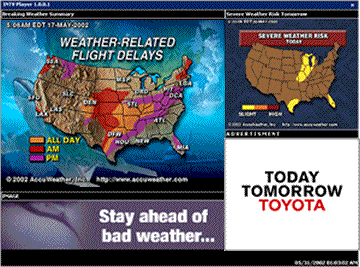 Click the above screen shot to view the prototype video, or right-click + save target as to download (200Mb).
The INTV Web Player was designed and developed in 2001 and 2002 by Robert Reddick and Ryan Fields out of Charlotte NC. This prototype video shows the player in action as recorded via screen-cam. The INTV Web Player was a programable playback environment for online video including Windows Media, Real, QuickTime and Flash.
To learn more about the INTV project, and newer efforts by the team contact Robert directly or visit the following links:

intv.com
onevox.com
rabbitrock.com
robertreddick.com

Contact:
Robert Reddick
704-225-3800
Email Form